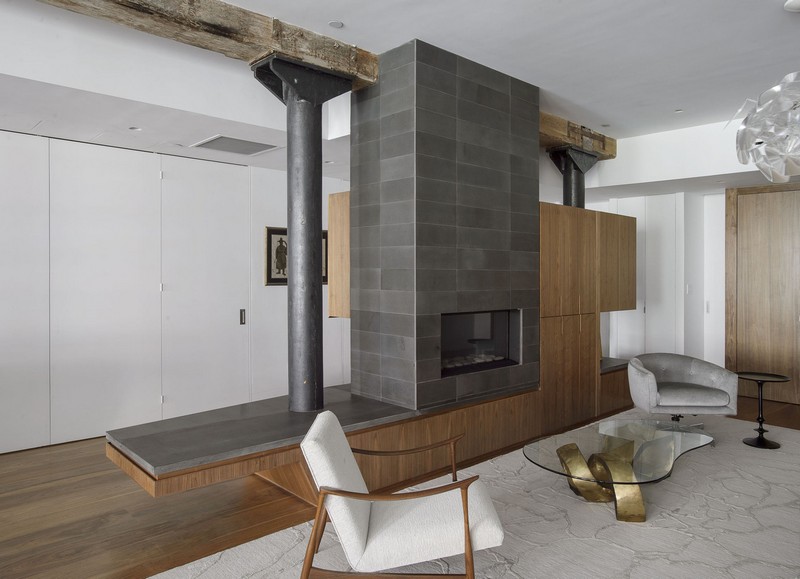 01 Aug

Industrial Tribeca Loft in NY Exudes a Quiet Liveliness
Brooklyn-based Office of Architecture completed the design of a 3,000 square-foot (278 square-meter) Tribeca loft in New York. By completely reinventing one of the floors of a 19th-century warehouse, the architects created an original, contemporary home for a young family.
The new apartment offers all the benefits of loft living (informal plan, ample natural light and uninterrupted views) combined with the owners need for private spaces and distinct bedrooms.
"After gutting the previous labyrinthine space and leaving only key structural elements, service zones were planned to create a reciprocal relationship between public and private zones," the architects said. "The living room, den, and kitchen areas on the east side of the unit benefit from the natural light and views of the bedroom windows on the west without ever disturbing the privacy of the sleeping zones."
Some of the highlights of the apartment include floating walnut cabinetry in the living area and bedrooms and a cantilevered wet bar integrated into the multi-purpose kitchen wall. Floor-to-ceiling indoor columns define the functional spaces and add an original touch throughout. Information provided by Office of Architecture; photography by Matthew Williams.
The post Industrial Tribeca Loft in NY Exudes a Quiet Liveliness appeared first on Freshome.com.
Read more: feedproxy.google.com