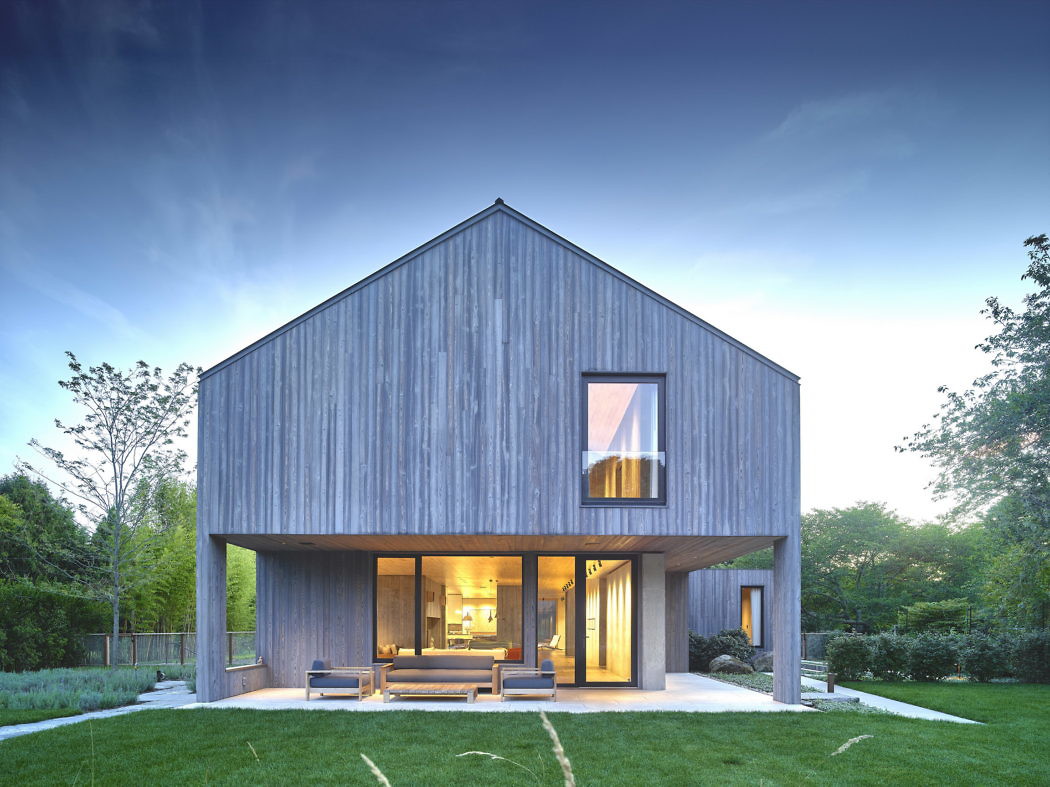 07 Aug

Peaceful, Maintenance-Free House in Amagansett, New York
MB Architecture completed the design of House in the Lanes, a 7,300 square foot contemporary residence with an inspiring layout in Amagansett, NY. The clients requested a maintenance-free house that would last for decades to come. Builders used materials and finishes such as charred cypress, raw concrete and zinc for their ability to weather naturally over time.
"The lanes in Amagansett, New York are a set of walkable streets perpendicular to Main Street, dotted with a diverse range of houses and styles, that are walking distance to the ocean," the architects explained. "In a departure from recent additions to the area, where houses extend from side to side on a given parcel, often choking it, we opted to let the side facade, the narrow end, be the street-front. By doing so, we were able to let the longer side of the house face south and direct sun, while maintaining a suitable distance to the neighbors."
"A sunken courtyard on the south side of the house and a generous light-well on the north break the flatness of the site and allow light to be filtered into the lower level, transforming a basement into a well-lit family room with a private outdoor space," the architects added.
The ground floor accommodates the living spaces and a guest bedroom. Plenty of lounge areas facing floor-to-ceiling windows make the space suitable for family interaction. The second level is more secluded and holds the remaining bedrooms. Photography by Matthew Carbone.
The post Peaceful, Maintenance-Free House in Amagansett, New York appeared first on Freshome.com.
Read more: feedproxy.google.com