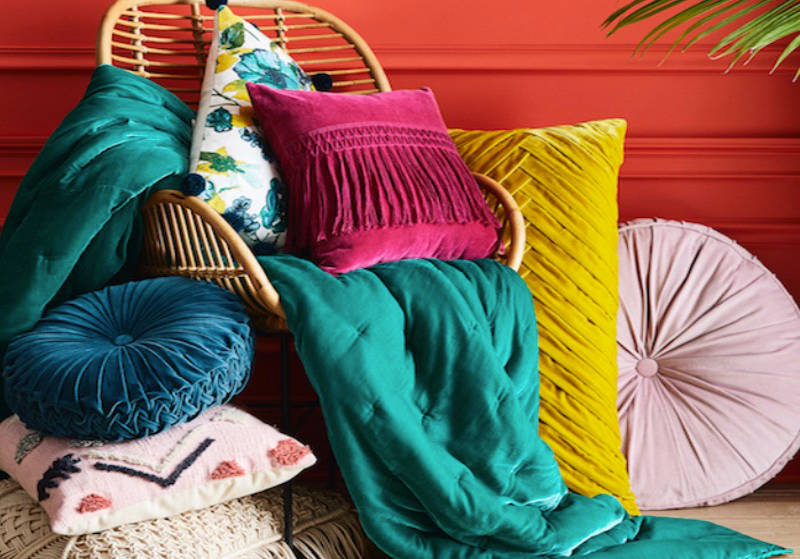 26 Jul

Target's New Line of Exotic, Boho-Chic Decor Is Exactly What You Need

We can probably all use a little more exotic spice and color in our lives. Some of us are lucky enough to travel to far-flung places to get our fix. But if you can't, you can now go to Target, no passport required.

The retailer is launching a new "eclectic" line called Opalhouse on April 8, featuring 1,300 pieces of exotic and colorful bedding, décor, tabletop items and furniture from around the world. Most items are priced under $30, which is impressive when you consider that the materials used include silks, velvets and pressed glass.
Target's slogan for the line is: "Create spaces as bold as your spirit." The decor was inspired by markets in places like Paris, the South of France, Mallorca and the Far East.
Opalhouse will be the first of the store's brands to feature artwork from the design team. Designers had the lucky task of traveling to create interpretations of what they saw around the world. The work will be used in wallpaper, textiles and prints.
One of the designers created a watercolor after spotting some flowers for sale near a market in Paris. The same designer later notice a brightly colored bird in Lisbon and added it to the floral print. The watercolor was reproduced for the Opalhouse wallpaper for sale, shown in the alcove below.
A black and white sketch of whimsical pineapples is now also a wallpaper — and a coordinating table lamp.
A warm, exotic bath collection features ikat-inspired prints in oranges and reds. There's plenty of other bath pieces in the line to mix and match to create the perfect look for your bathroom.
Layers of textures, embroidery and a crisp black floral pattern create a bed that's closer to sleeping in Marrakech than in Minneapolis.
This is just a sneak peek from Target of what's to come. All items will be available for sale both in store and online on April 8.
The post Target's New Line of Exotic, Boho-Chic Decor Is Exactly What You Need appeared first on Freshome.com.
Read more: freshome.com